1.The cordless automatic hair curler is lightweight and effortless to hold, which makes it easy for you to style your hair.
2.There are 6 heating levels to meet the needs of different crowds, choose 150℃-170℃ if you have soft hair, choose 170℃-180℃ for normal hair and 180℃-200℃ for stiff and hard hair.
3.Four curling time set: set 6 seconds to create micro curly and fluffy hair; 8 sec to create natural fluffy hair; 10 or 12 sec to create an obvious curly hair.
4.Easy to follow: Take out appropriate amount of hair and put it into the device; Press the rotation button to automatically curl the hair; After 8 turns, it will automatically stop and start perming.
Specifications:
Material: ABS
Color: gold&pink, black, white
Size: 19cm*6cm*5cm
Weight: approx. 427g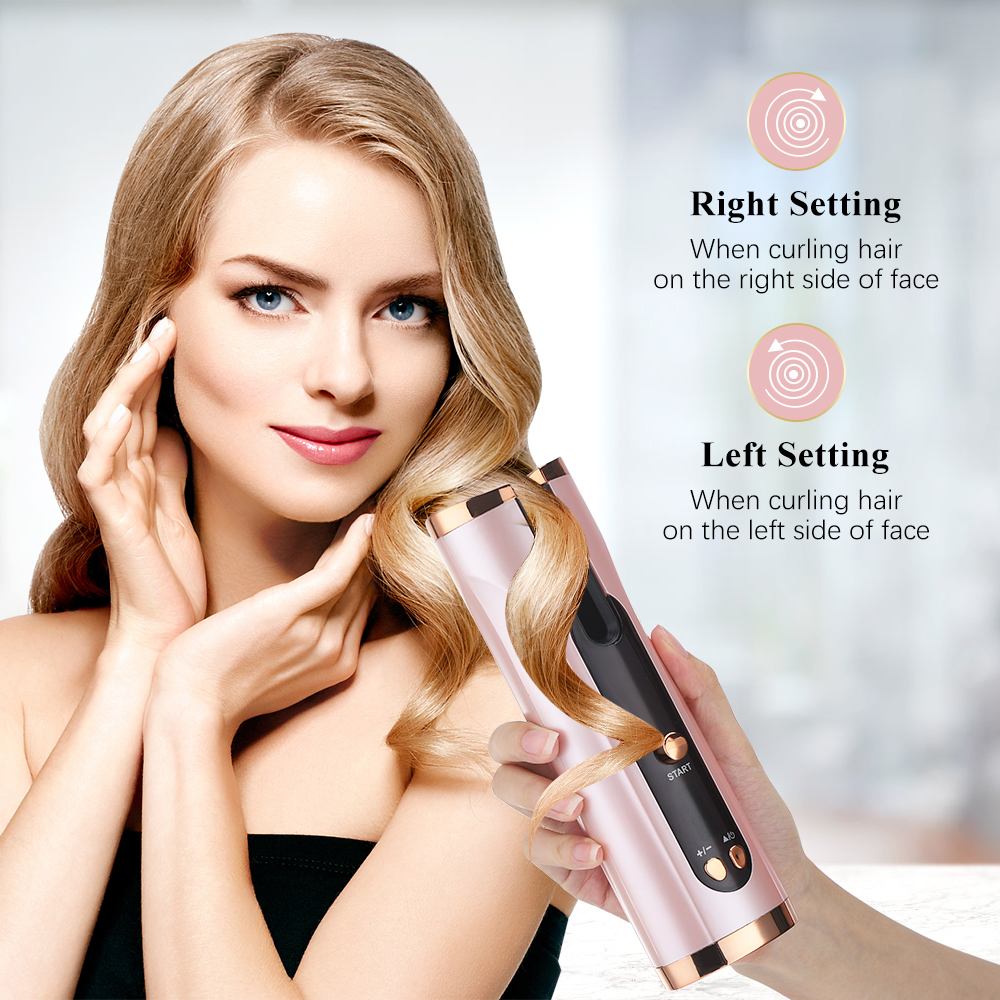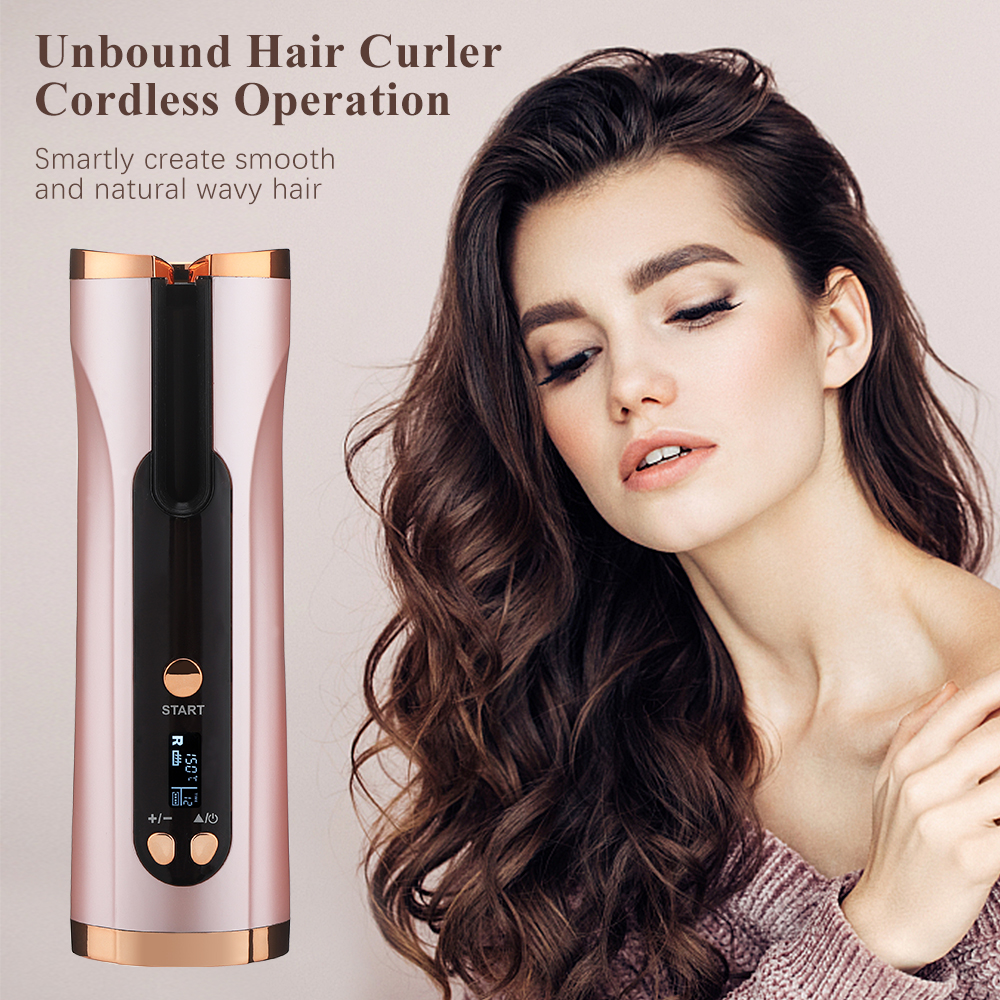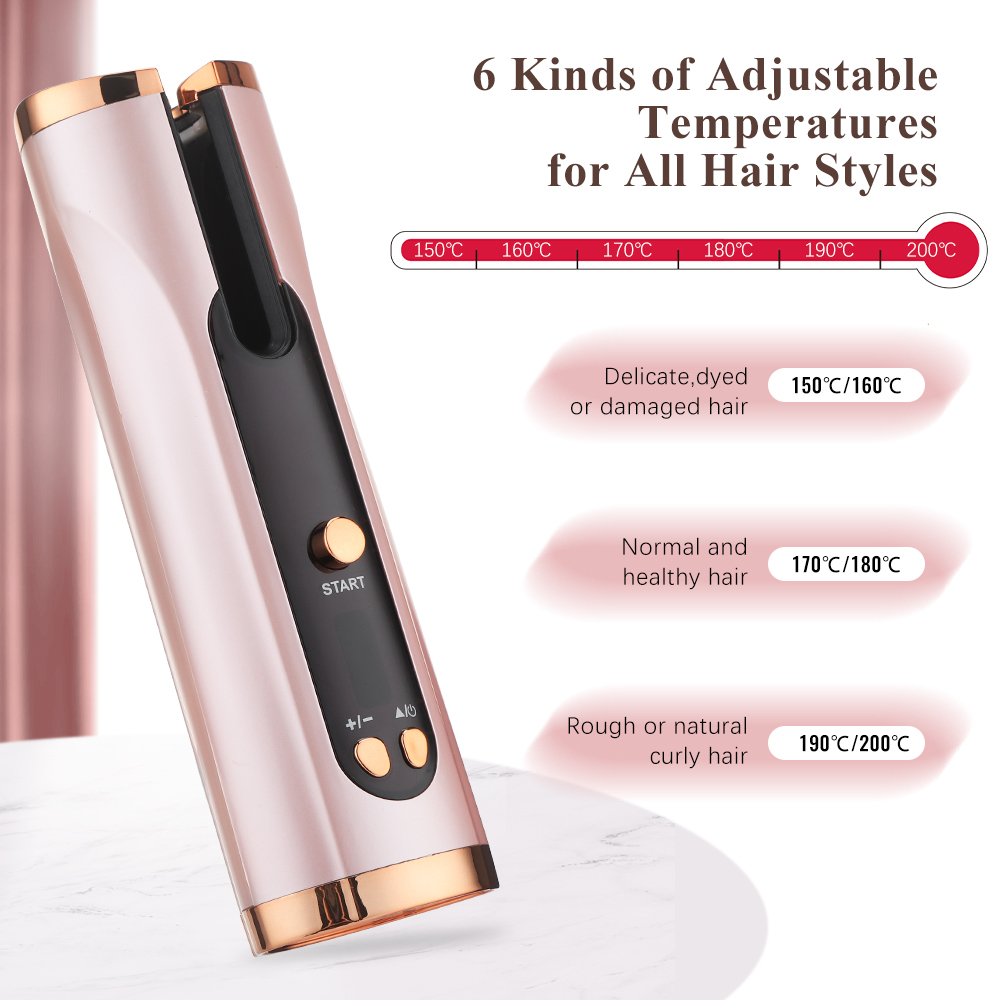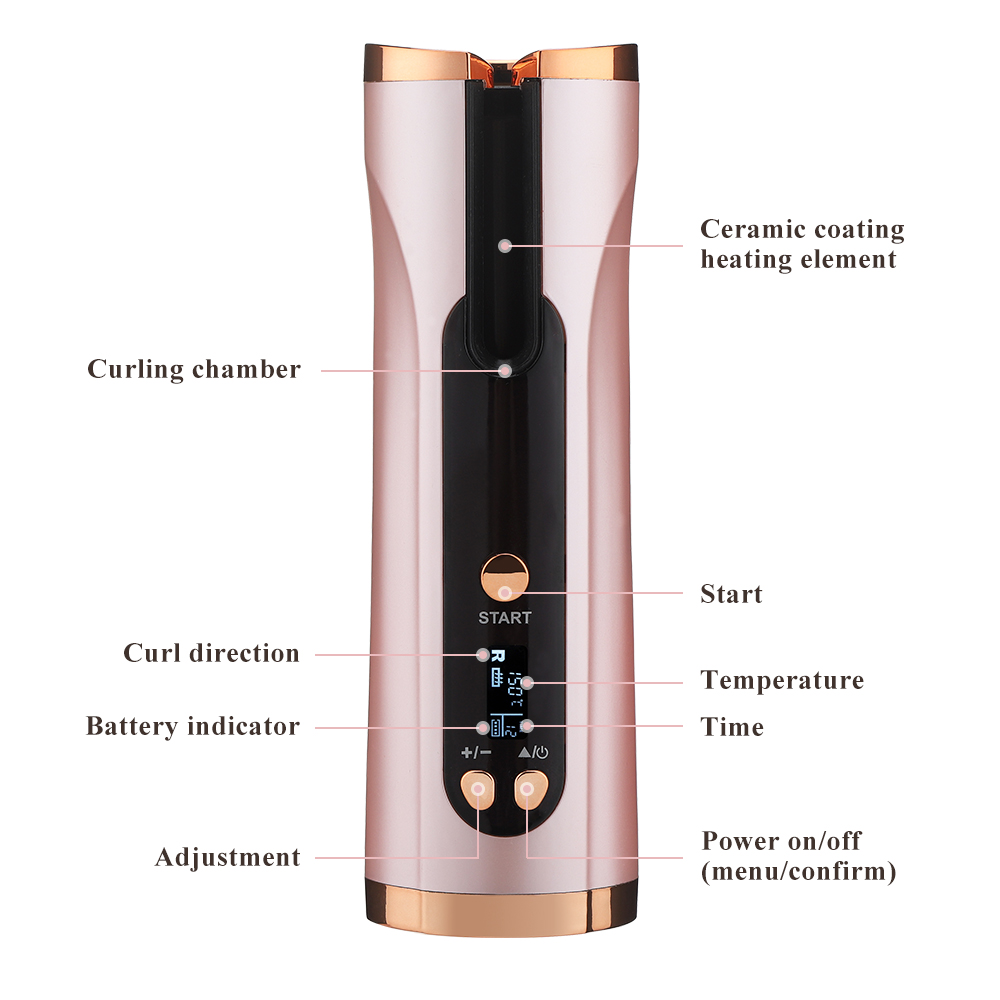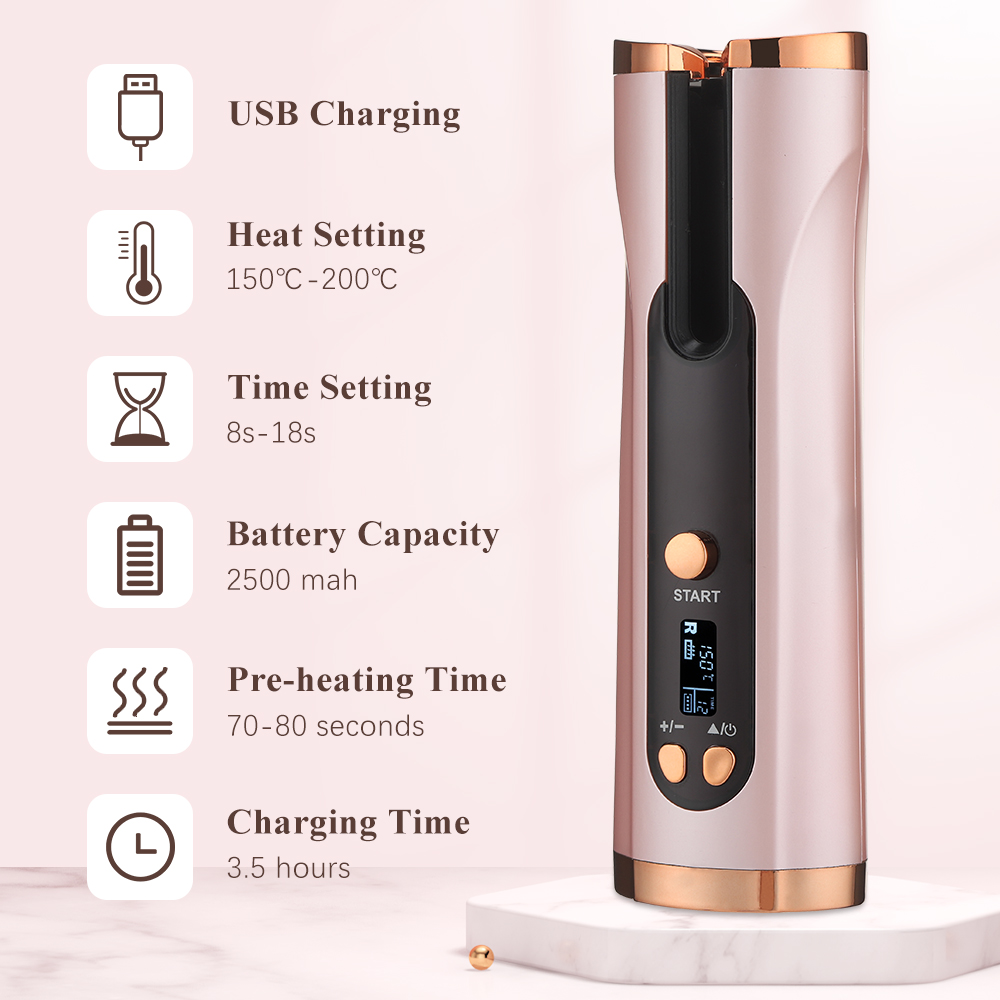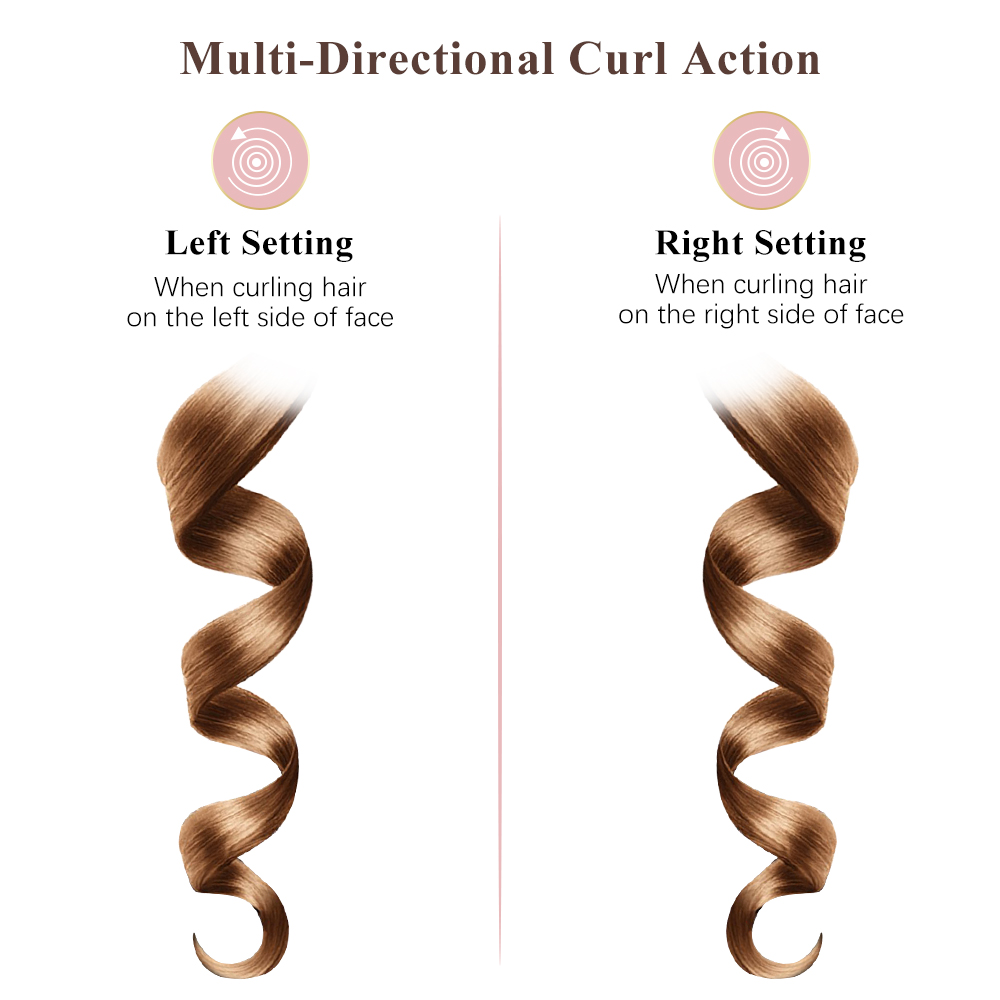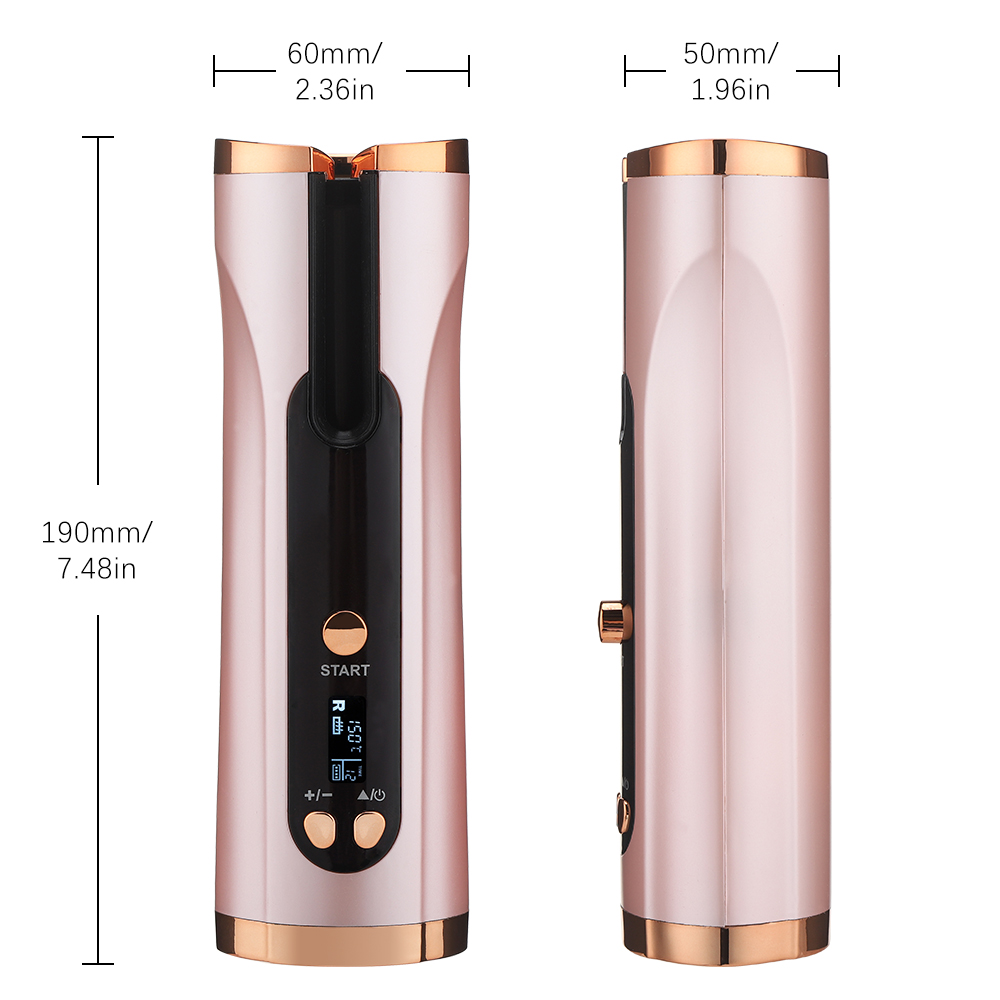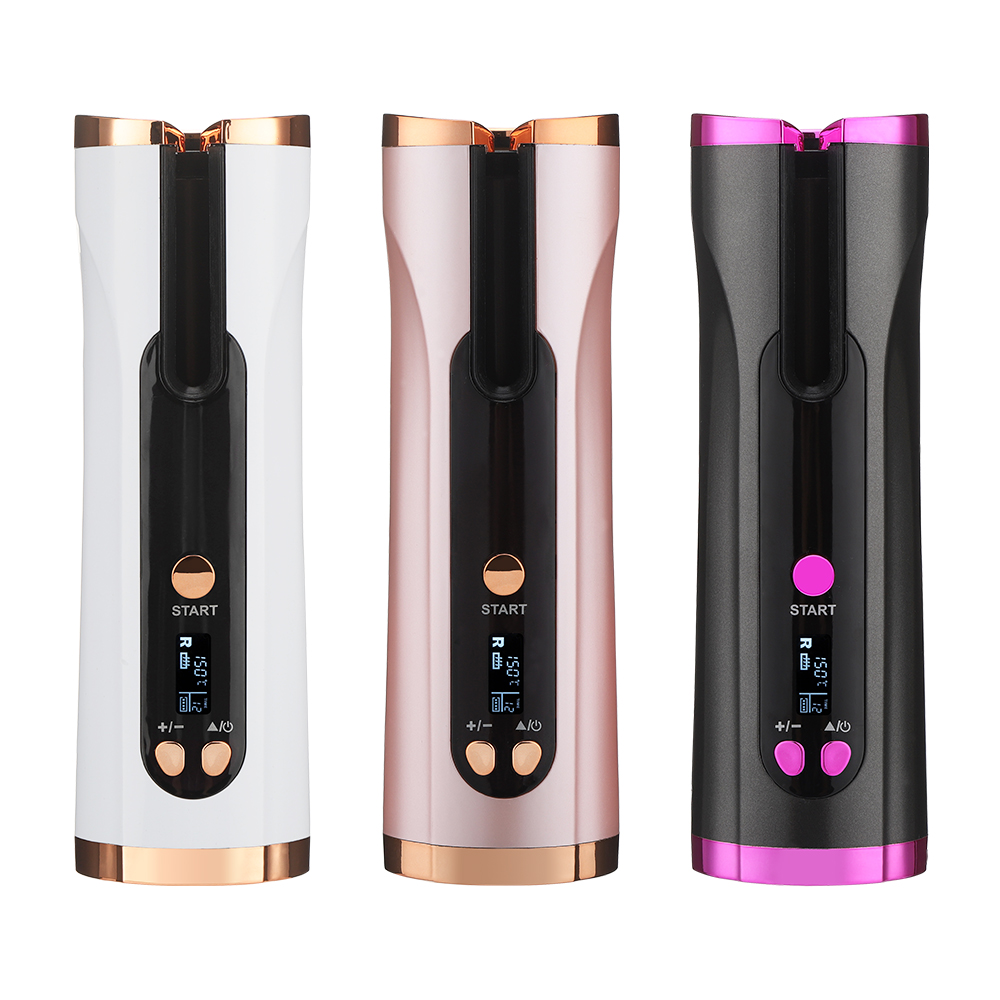 Packing list:
1* Hair Curler
1* USB Cord
2* Bobby Pins
1* Comb
1* Storage Cloth Bag
1* User Manual