Brand Name: 

OLOEY

Origin: 

CN(Origin)

Operation Method: 

Desktop

Application: 

Body Vibrating Exercise Machine (Standing Type)

Operation Method: 

Vibration Machine

Name: 

Slim Vibration Machine

Voltage: 

220V

Power: 

200W

Human body vibration gear: 

1-99 gears

Whether the color screen: 

LCD color screen

Safety limit: 

120kg

Color: 

pink/blue/orange/red

Product size: 

53*33*13cm
Vibration Plate Machine Exercise Whole Body Workout Fitness Vibration Platform Whole Body Vibration Machine for Home Fitness


【Advantage】
★ Portable operation panel
Remote control button for easy operation
★ Shock
Technology 1-99 gear adjustable
(Just adjust the distance between your feet, you can change the exercise intensity, a variety of vibration modes will bring you different experiences)
★ Wireless smart remote control
When standing up, there is no need to bend over and press the panel, the operation is more comfortable and convenient
★ Intelligent multiple circuit protection system
Anti-leakage protection
★ Anti-slip shock absorption and stable suction cup
The non-slip suction cup is used to make the floor firmer without hurting the floor and make the shaking more smooth
★ Piano paint + ABS plastic
The fat-removing machine must be made of sturdy, shock-resistant and drop-resistant materials
★ No noise is more comfortable
The silent motor developed with new technology makes you feel no noise
★ Smart timing
Intelligent timing, default vibration for 15 minutes golden time
【Specification】
● Name: Slim Vibration Machine
● Voltage: 220V
● Power: 200W
● Human body vibration gear: 1-99 gears
● Whether the color screen: LCD color screen
● Safety limit: 120kg
● Color: pink/blue/orange/red
 
Note:
The battery for remote control is not delivered.

✔ BUILD MUSCLE. IMPROVE YOUR FITNESS & FLEXIBILITY
No matter who you are you deserve to feel great and have a healthy lean physique. The creates a full-body vibration that stimulates musculature causing extra muscle contraction and increased activation at all stages of your workout!
✔ LOSE WEIGHT BURN FAT
The benefits you'll get from your vibration platform go far beyond building muscle – boost your metabolism and improve circulation to burn unwanted fat increase bone density & suppress joint stress levels. In addition to your yoga straps our resistance bands make the perfect at-home gym cardio bundle to tone and strengthen your upper and lower body.
✔ UNIQUE DESIGN. USER-FRIENDLY DISPLAY. MULTI-SPEED
With a wide range of speed settings from 1 to 99 you can maximize your workouts regardless of your ability level. With our easy to use display screen and remote control you'll get the most efficient results in the shortest amount of time possible.
✔ RELIEF, REHABILITATION
The delivers efficient and gentle Whole Body Vibrations, waking muscles throughout the body and increasing blood flow and oxygen delivery to the muscles. This, in turn, enhances your body's built-in ability to regenerate cells and repair itself. Relief is felt from the first session, and continued, regular use builds up muscle tone, protecting nerves and bones, relieving chronic pain, repairing old injuries, and providing greater range of motion.
✔ WIRELESS SMART REMOTE CONTROL
When standing up, there is no need to bend over and press the panel, the operation is more comfortable and convenient.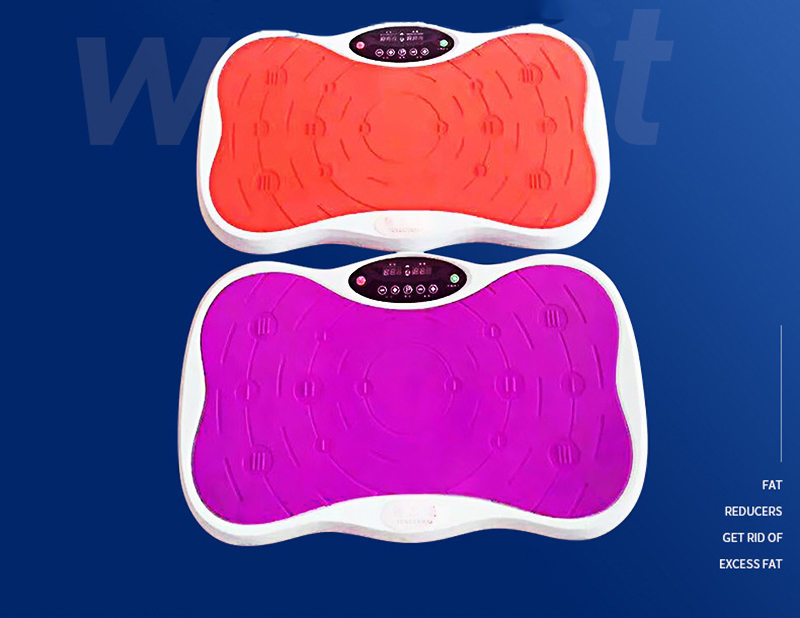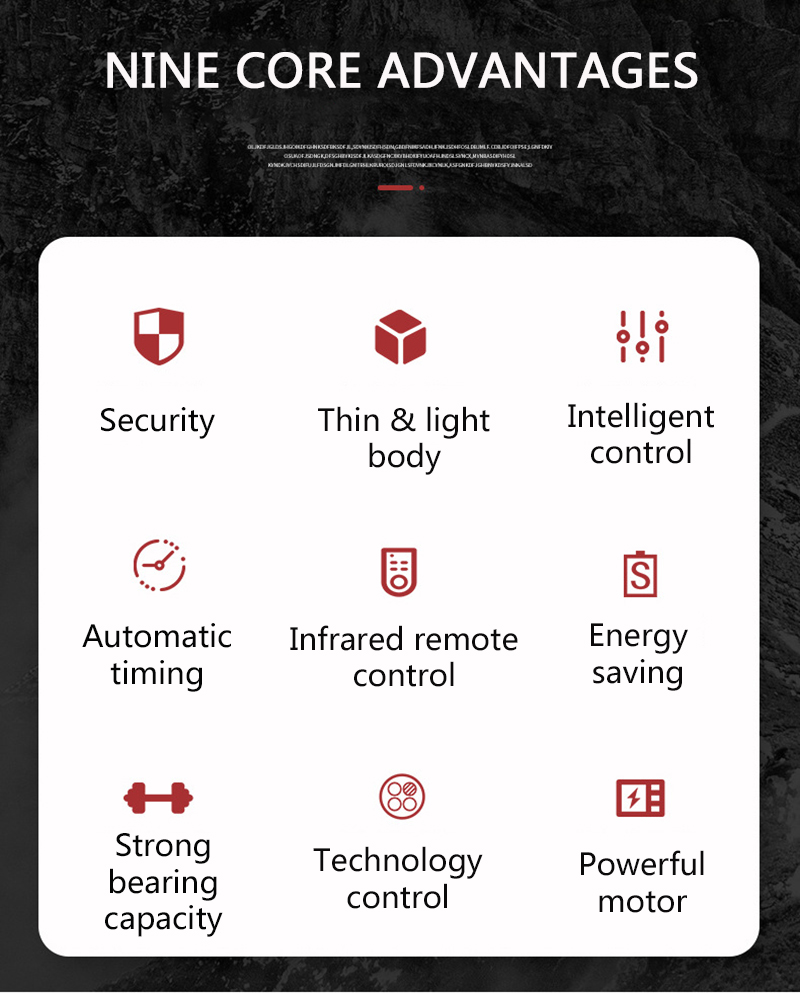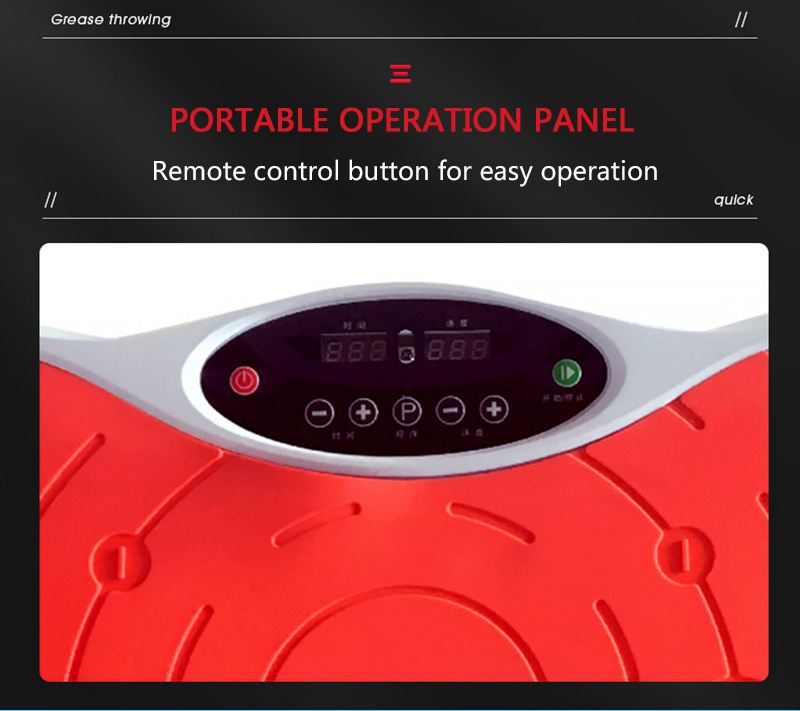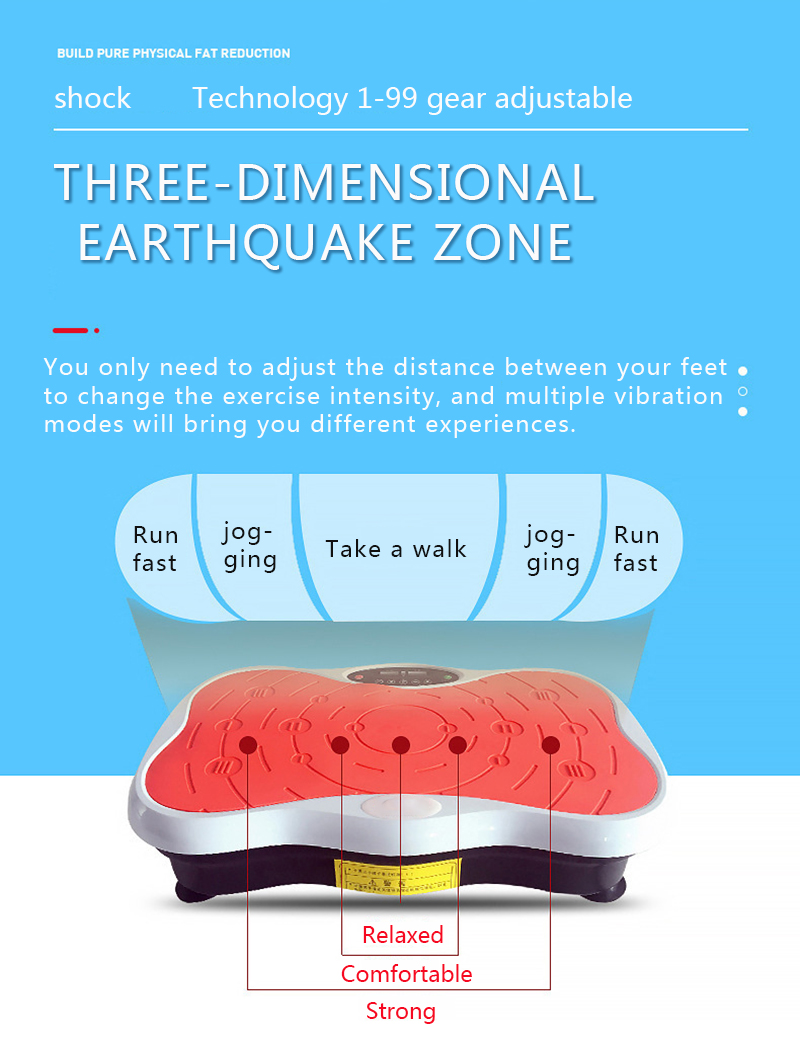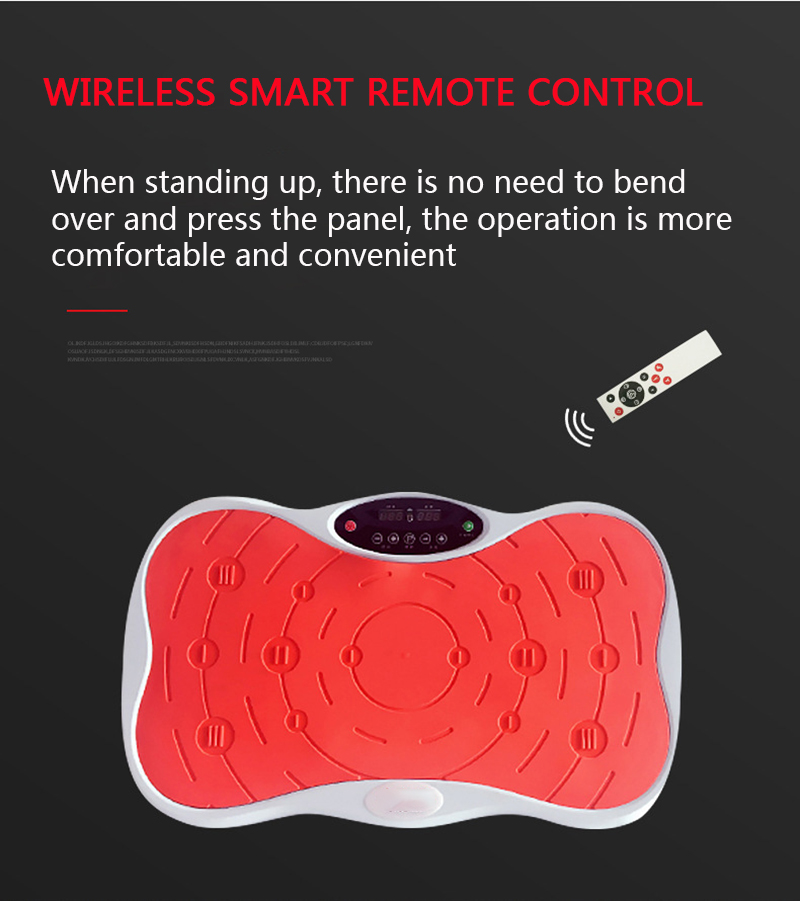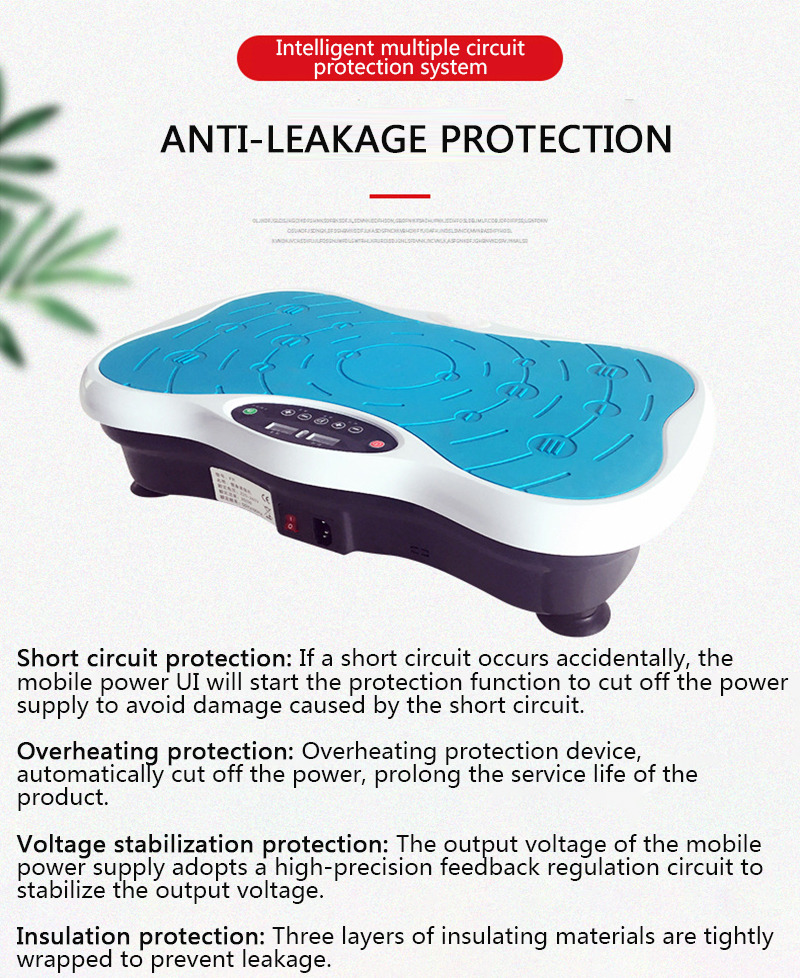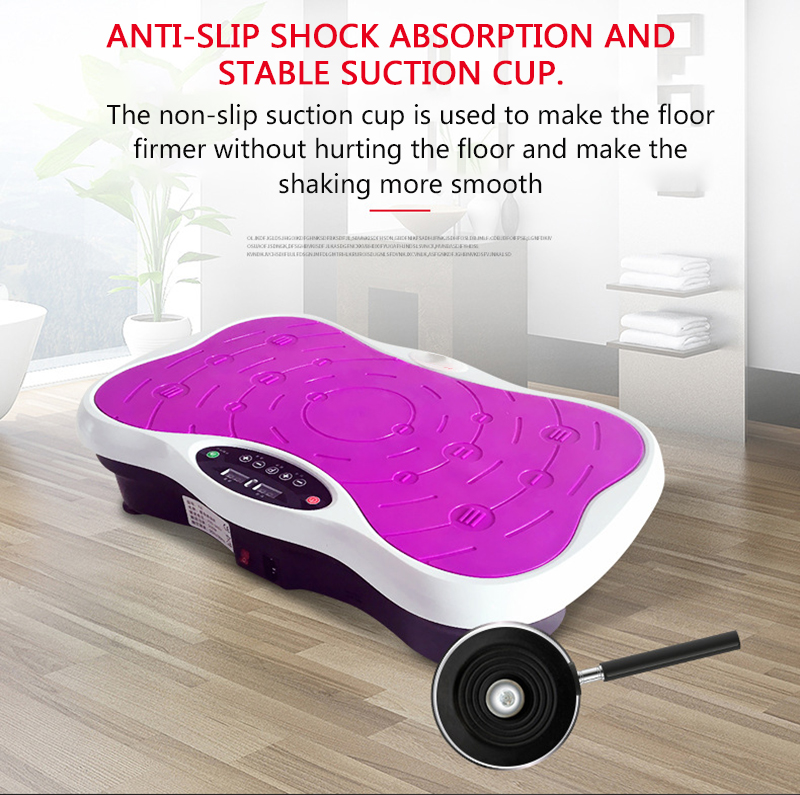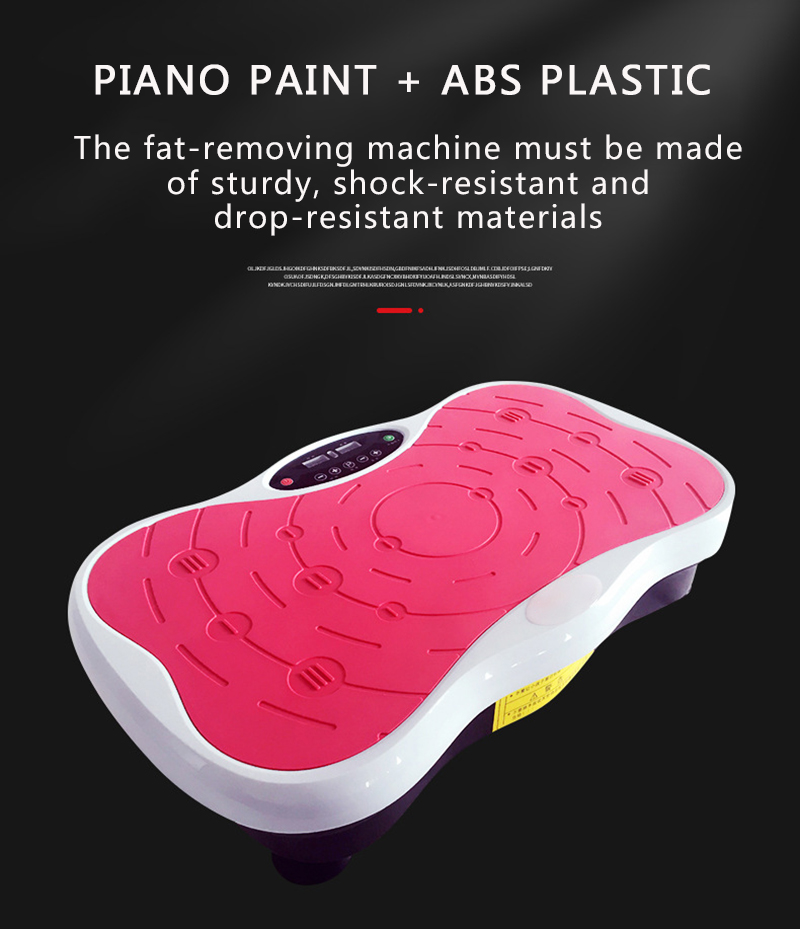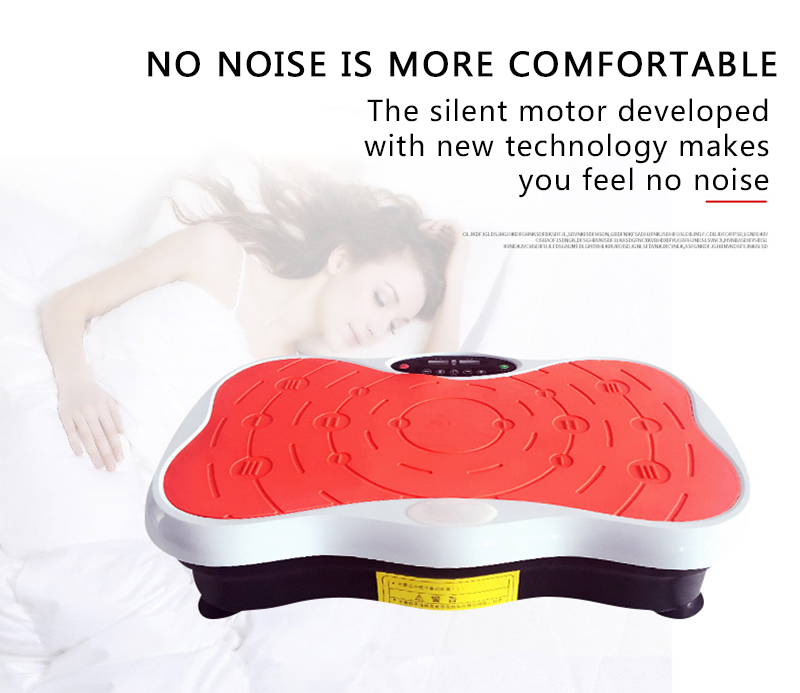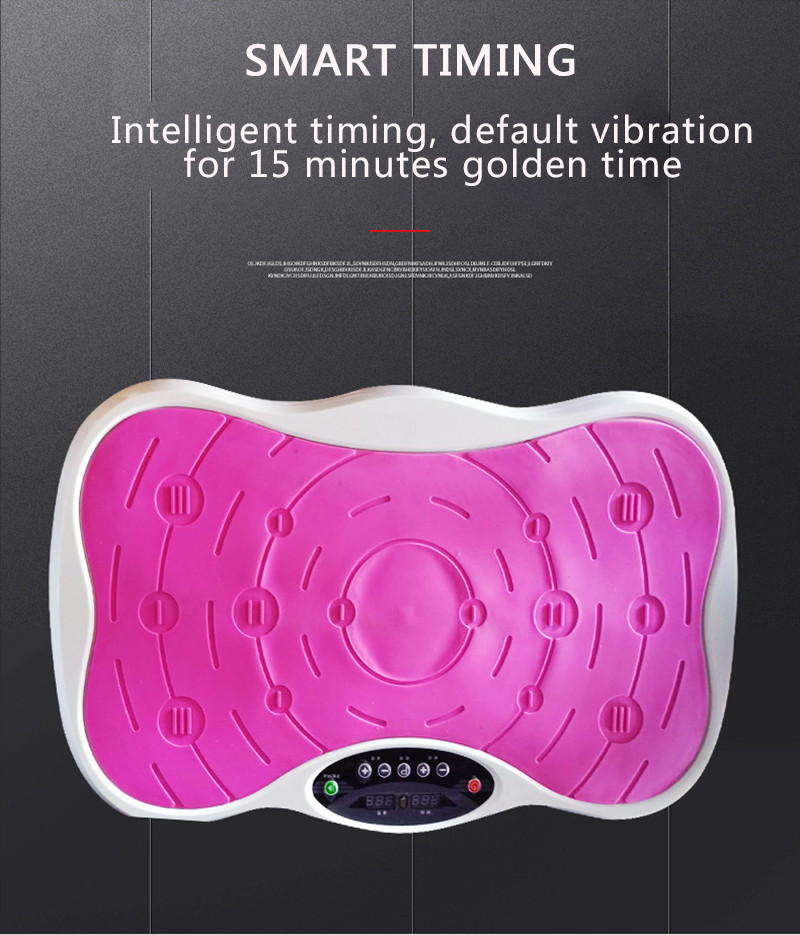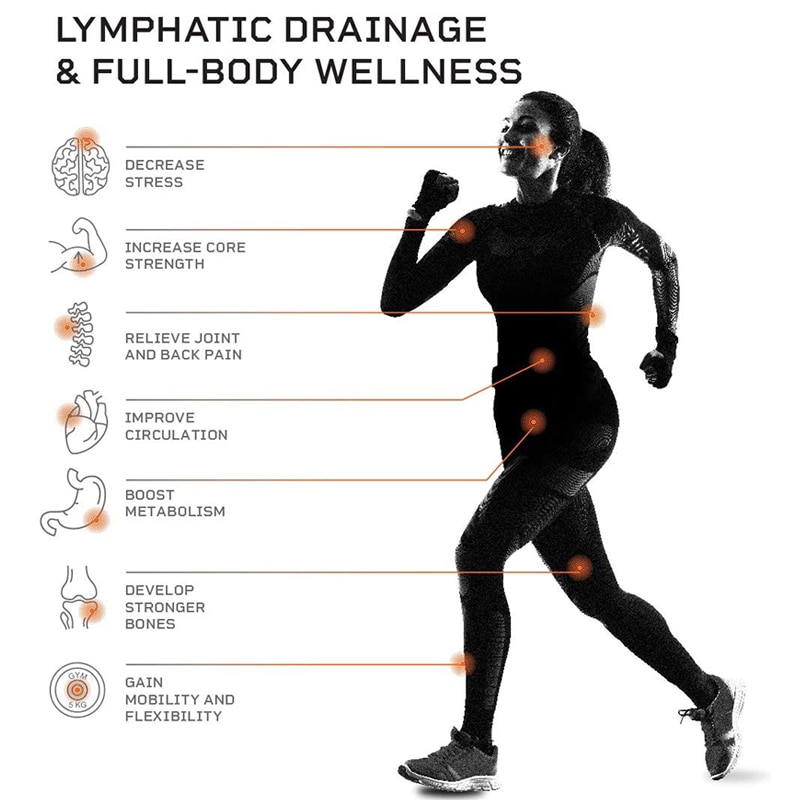 Note: 
When the parcel arrives at your local customs, please pay the tax and take the parcel away. We do not bear any customs duties or import taxes. If the customs fails due to the buyer's reasons and the goods are returned or destroyed, we will not refund any money.